Technical Note on the Second Empirical Anti-Money Laundering Conference
Jason Sharman, University of Cambridge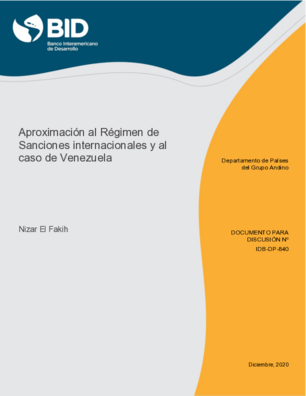 Aproximación al Régimen de sanciones internacionales y al caso de Venezuela
Nizar El Fakih – Banco Interamericano de Desarrollo
Diciembre 2020
Second International Research Conference on Empirical Approaches to AML and Financial Crime Suppression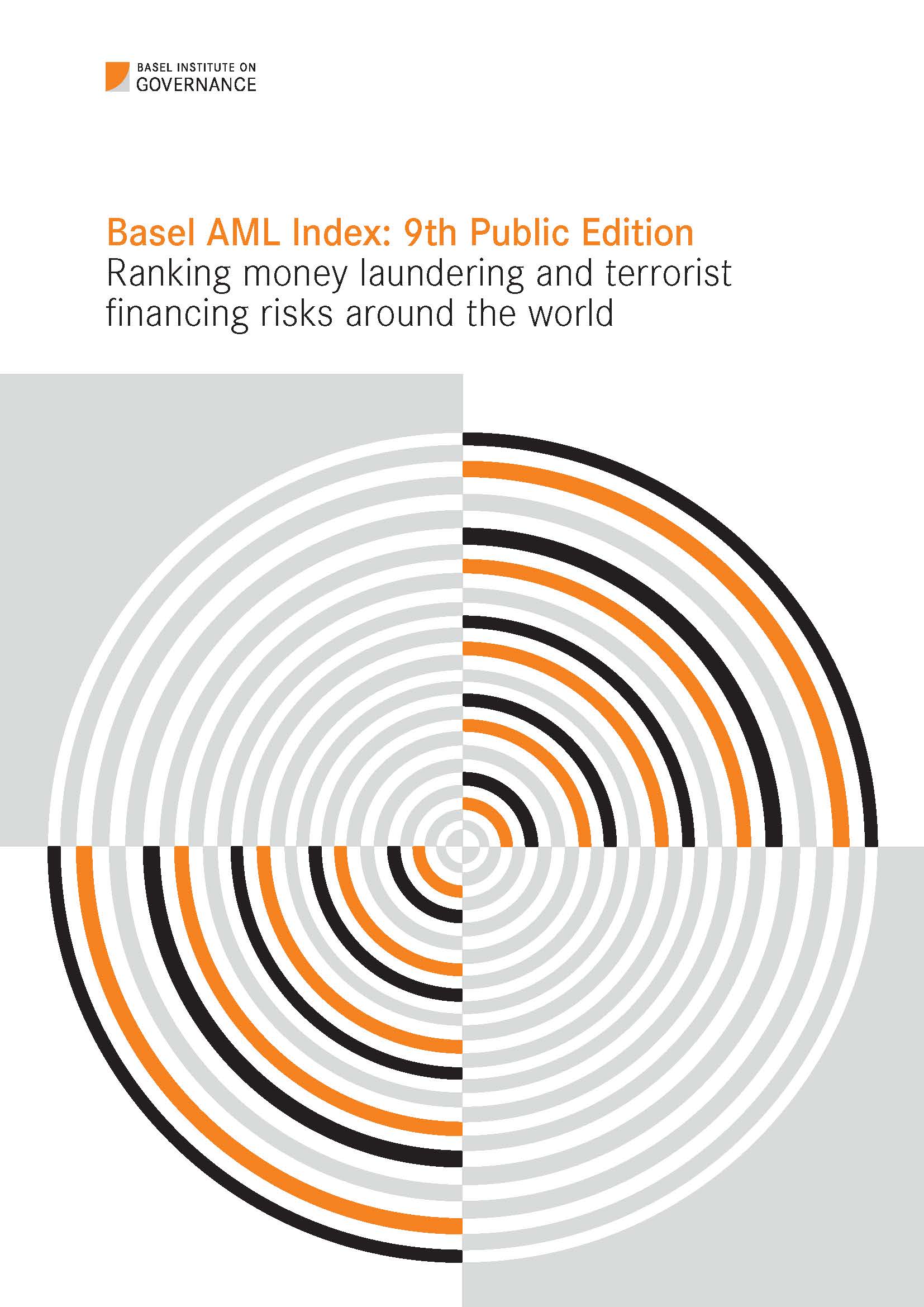 Basel Institute on Governance
SECOND INTERNATIONAL RESEARCH CONFERENCE ON EMPIRICAL APPROACHES TO ANTI-MONEY LAUNDERING AND FINANCIAL CRIME SUPPRESSION
Conference Announcement and Call for Papers
DIÁLOGO REGIONAL DE POLÍTICA
Red de Integridad Pública de América Latina y el Caribe OCDE-BID
La Integridad y la Transparencia en la Infraestructura en tiempos del COVID-19
BBL VIRTUAL SOBRE DESAFÍOS DE INTEGRIDAD DEL SECTOR PRIVADO DURANTE COVID-19 – La importancia de los Códigos de Conducta Corporativa durante y después de la crisis
Banco Interamericano de Desarrollo – 25 de junio de 2020, 12:00-13:30 (hora de Washington DC)
OAS VIRTUAL FORUMS
Emerging risks in the context of Anti-Money Laundering and Terrorist Financing systems - What are the new challenges in relation to such institutional controls?

Actions of Organized Crime in the Americas in response to the pandemic
BBL VIRTUAL SOBRE TRANSPARENCIA E INTEGRIDAD PARA LA EMERGENCIA DEL COVID-19
Banco Interamericano de Desarrollo – 21 de mayo de 2020, 12:00-13:30 (hora de Washington DC)
AML Empirical Research Conference - Papers and Proceedings
Bahamas, January 22-23, 2020
IDB Transparency and Integrity Sector Framework Document
Documento de Marco Sectorial de Transparencia e Integridad del BID
Roberto de Michele & Francesco De Simone on IDB's approaches to evidence-based Anti-Corruption
Kickback – The Global Anticorruption Podcast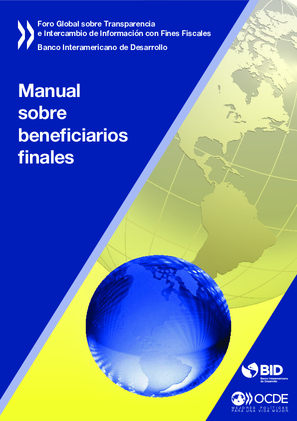 Manual sobre beneficiarios finales
Foro Global sobre Transparencia e Intercambio de Información con Fines Fiscales – Banco Interamericano de Desarrollo
2019
Kevin E. Davis on his book: "Between Impunity and Imperialism: The Regulation of Transnational Bribery"
Kickback – The Global Anticorruption Podcast
Basel Institute on Governance
Elise Bean on Financial Fraud, Money Laundering and the Three Top Policies to Curb Corruption
Kickback- The Global Anticorruption Podcast
Michael Pisa
Center for Global Development May 23, 2019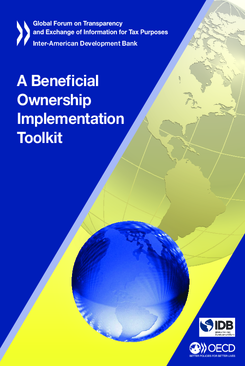 The Secretariat of the Global Forum on Transparency and Exchange of Information for Tax Purposes, Inter-American Development Bank
March 2019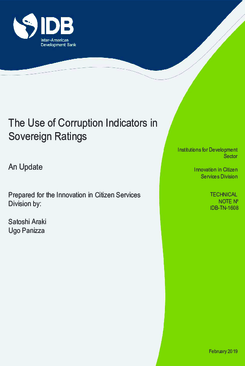 Araki, Satoshi; Panizza, Ugo; Inter-American Development Bank
February 2019
Global Financial Integrity
January 2019
Beneficial ownership verification: ensuring the truthfulness and accuracy of registered ownership information
Andres Knobel, Financial Transparency Coalition
January 2019
Entendiendo la independencia Operativa y autonomía de la UIF
Centro Egmont para la Excelencia y Liderazgo de las UIF (ECOFEL)
Noviembre 2018
Informe del Grupo Asesor de Expertos en anticorrupción, transparencia e integridad para América Latina y el Caribe
Engel, Eduardo; Ferreira Rubio, Delia; Kaufmann, Daniel; Lara Yaffar, Armando; Londoño Saldarriaga, Jorge; Noveck, Beth Simone; Pieth, Mark; Rose-Ackerman, Susan
IDB, November 2018
Policy Responses to De-risking. Progress Report on the CGD Working Group's 2015 Recommendations
Jim Woodsome, Vijaya Ramachandran, Clay Lowery, Jody Myers
Center for Global Development, 2018
Identificación e intercambio de información de personas expuestas políticamente en los países de Centroamérica
Jorge, Guillermo
August 2018
Acción para el crecimiento: recomendaciones de políticas y plan de acción 2018-2021 para el crecimiento en las Américas
Diálogo empresarial de las Américas
Abril 2018
Will Blockchain Disrupt Government Corruption?
Santiso,Carlos
Stanford Social Innnovation Review, March 2018
Fixing AML: Can new technology help address the de-risking dilemma?
Woodsome, Jim; Ramachandran, Vijaya
CGDEV, February 2018
Transparency Fund: Review of Results (2007–17)
Trapnell, Stephanie
December 2017
Assessing the Impact of the De-risking on Remittances and Trade Finance in Belize
Vasquez, Gustavo M.
December 2017
Regulación sobre beneficiarios finales en América Latina y el Caribe
Knobel, Andrés
November 2017
The Use of Corruption Indicators in Sovereign Ratings
Ugo Panizza
Octubre 2017
De-Risking of Correspondent Banking Relationships: Threats, Challenges and Opportunities
James A. Haley, Canada Institute Global Fellow, Wilson Center's Canada
2017
FSB Correspondent Banking Data Report
FSB
July 2017
Prospects for blockchain-based settlement frameworks as a resolution to the threat of de-risking to Caribbean financial systems
ECLAC
April 2017
Data mining in anti-money laundering control
Noariaki Yasaka
Journey of Money Laundering Control, Vol. 20 Issue: 3, pp.301-310. 2017
Recent Trends in Correspondent Banking Relationships: Further Considerations
International Monetary Fund
April 2017
Balancing Financial Integrity with Financial Inclusion: The Risk-Based Approach to "Know Your Customer"
Alan Gelb
Center for Global Development
The Impact of Anti-Money Laundering Regulation on Payment Flows: Evidence from SWIFT Data"
Matthew Collin, Samantha Cook, and Kimmo Soramäki
Center for Global Development, December 2016
Making it Harder for the Bad Guys: The Case for Eliminating High Denomination Notes
Peter Sands
Harvard Kennedy School, 2016
Bank for International Settlements
2016
Detección de contenido web asociado a temas de Lavado de Activos y Financiación del Terrorismo
Felipe Jiménez Leandro
Ganador Concurso Latinoamericano de Monografías 2016 - Federación Latinoamericana de Bancos (FELABAN)
Unintended Consequences of Anti–Money Laundering Policies for Poor Countries
Clay Lowery, Vijaya Ramachandran
Center for Global Development, 2015
Financial intermediaries – Anti-money laundering allies in cash-based societies?
Nikos Passas
Chr. Michelsen Institute (U4 Issue 2015:10)
How Much Anti-Money Laundering Effort is Enough? The Jamaican Experience
Schmid, Juan Pedro
April 2015
Caribbean Community Calls on President Obama to Solve Problem of Bank Derisking, But Days Later Bank of America Terminates Correspondent Relationship with Belize Bank
Bruce Zagaris
International Enforcement Law Report, May 2015